CBD is the second most well-known compound found in hemp. The cannabis plant contains many different cannabinoids – so far we have recognized more than 80 of them and it seems that there are many more. Most people have heard of a cannabinoid called THC, which is the component of cannabis responsible for its intoxicating effects.
CBD what is this compound?
Unlike THC, CBD (cannabidiol) is not a psychoactive cannabinoid and does not cause intoxication. CBD has an antipsychotic effect, which means that CBD works in the opposite way to THC. Numerous studies suggest that CBD reduces the intoxicating effect of THC.
The most common natural forms of CBD and THC are their acid forms, CBDa and THC. Raw THC is not psychoactive. To gain a psychoactive effect, it must be heated - then it is transformed into THC. Raw hemp has long been a natural component of the human diet. At the Hemp Store, we believe that oils containing CBD are more effective than those that contain only CBD.
The amount of cannabidiol (CBD) and tetrahydrocannabinol (THC) contained in a hemp product is crucial for both health and legal reasons. In order for a CBD oil manufacturer to produce an oil with a high content of cannabidiol (CBD) and only trace amounts of THC, he must make sure that he chooses a hemp variety with beneficial genes associated with CBD.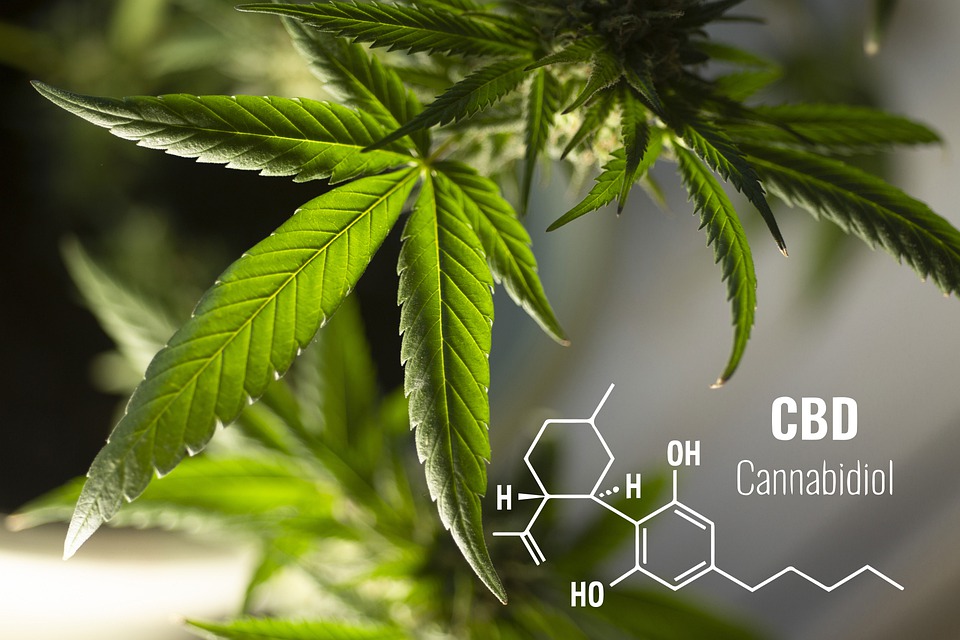 CBD – what is it and what does the acquisition process look like?
Hemp is no different from marijuana, it is simply a term that includes certain varieties of this plant. Colloquially, hemp is defined as those plants that produce small amounts of THC and thus can be legally grown in many countries around the world. Due to the low levels of THC (tetrahydrocannabinol) in these plants, other cannabinoids such as CBD (cannabidiol) and CBDa (cannabidiol acid) have a high concentration, which gives hemp great properties.
The genetics of the cannabis used are of great importance for both regulatory and production purposes. Since growers need to be careful that the THC concentration in their plants is low, it is necessary to check the genes of the varieties they use and make sure that they grow plants with beneficial CBD synthase genes. Also, manufacturers of cbd (cannabidiol) products need to be sure that they are buying or growing a raw material with genes that favor CBD and CBD and are unfavorable to THC and THC and THC. This is to reduce the risk of contamination of their cannabidiol THC products and, consequently, to prevent a psychoactive effect.
The most popular oil extracted by extracting CO2 from hemp flowers is CBD oil. Thanks to the minimal THC content, CBD oil taken even in high doses does not cause a psychoactive effect. It is safe, generally available and legal.
CBD action
The use of CBD products has a beneficial effect on the functioning of the whole body, because cannabidiol directly affects the receptors in the human body. In every organism there is an endocannabinoid system, consisting of enzymes and cannabinoids CB1 and CB2. They are mainly responsible for the proper functioning of the immune and nervous systems, but they also occur in other areas of the body. Stimulation of CB1 and CB2 improves the processes taking place in the body, which translates into greater efficiency, faster regeneration and improvement of the work of all organs in the body.
When it comes to CBD, it works by stimulating these receptors and regulating the functions of individual body systems. CBD, due to its structure, is considered the equivalent of cannabinoids found in the body. This makes CBD products safe for health, does not interfere with the body's natural processes and does not interfere with their work. Compliance with the structure of CB1 and CB2 also translates into greater effectiveness compared to artificial pharmacological agents produced from chemical substances. CBD supplementation can therefore bring a lot of health benefits and be used as an element of disease prevention.
CBD properties
All CBD products are devoid of ingredients with a psychoactive effect, so using them does not cause an intoxicating effect. However, it brings many health benefits, especially on the neurological level. The structure of CBD corresponds to the structure of substances and receptors found in the body, which is why oil-based supplements are distinguished by their effectiveness, and their effect is felt almost immediately. CBD products are natural and only regulate the processes taking place in the body by stimulating cannabinoids. This means that their use does not involve the introduction of chemical substances that can accumulate in the cells of the body. When it comes to CBD, the properties apply not only to prevention, but also to the treatment of certain diseases. How does CBD work?
● Anti-inflammatory,
● anti-cancer,
● analgesic,
● antiemetic,
● anti-allergic,
● antibacterial,
● antifungal,
● antipsychotic,
● neuroprotective,
● neuroactively.
The general action of CBD is to improve the work of all body systems. It has calming properties, reducing stress and making it easier to fall asleep. The use of CBD products increases the level of immunity, is recommended in the treatment of pain and concentration disorders. In addition, it increases appetite, accelerates wound healing and relieves allergy symptoms. CBD is also used in cancer prevention, as well as as an element supporting oncological therapy. Cannabidiol destroys cancer cells, prevents them from multiplying and attacking healthy tissues.
The properties of CBD are used in the treatment and alleviation of symptoms of such diseases as:
● epilepsy,
● dysfunctions of the locomotor organs,
● problems with concentration,
● insomnia,
● allergies,
● asthma,
● post-traumatic stress,
● nausea and vomiting,
● appetite disorders,
● multiple sclerosis,
● diabetes,
● Hashimoto's,
● Alzhaimer and Parkinson's,
● autoimmune diseases,
● mental illness,
● bouts of aggression.
The properties of CBD are also used in dermatological therapies, because due to its anti-inflammatory, regenerative and antibacterial effects, it brings visible effects in the form of improving the condition of the skin. We sell CBD-based preparations for internal and external use, which can be selected to your needs and the therapeutic function they are to fulfill.
CBD contraindications
The use of CBD is completely safe and does not carry the risk of complications. For this reason, cannabidiol preparations are legal, generally available and can be purchased without a prescription. When it comes to using CBD, contraindications apply only to a small group of people. They should not be used in the case of:
● pregnancy and breastfeeding,
● hypersensitivity to cannabinoids,
● use of certain medications,
● undergoing intensive oncological pharmacotherapy.
Before starting CBD therapy, contraindications and the possibility of using preparations in combination with the drugs taken should be consulted with a doctor. Some compounds contained in pharmacological preparations may interact with CBD and thus interfere with proper functioning.
CBD Side Effects
CBD products do not have an intoxicating effect, therefore taking more does not cause psychoactive effects. Using them for recreational purposes does not make any sense, even in the case of dried food containing legal THC content, which is supposed to improve the effect of pure CBD. However, side effects are an individual matter, which is why in some cases delicate symptoms may appear, such as:
● dry mouth,
● excessive drowsiness,
● decrease in motivation,
● dizziness,
● problems with concentration,
● increased appetite.
Usually, side effects are felt only temporarily and appear as a consequence of taking too high a dose or not following the recommendations of supplementation. They can also occur in combination with some drugs and stimulants, as cannabidiols can increase their concentration in the blood.
CBD reviews
Regular use of CBD is able to bring visible results in the form of improved health and well-being. CBD users leave positive opinions, thus confirming that our products are distinguished by their effectiveness and meet their expectations.
The most popular CBD products